(This article is also available in Italian) 
Are you a Christmas Markets lover? Do you hate them? Perfect! Forget about the crowded squares and the wooden houses along the streets. What I am going to talk about today is way different from the steriotype of "Christmas Markets" that most of you probably have in your mind. What I am going to write here today are, in my own opinion, the most beautiful Christmas Markets throught Trentino- Alto Adige region. Are you curious?!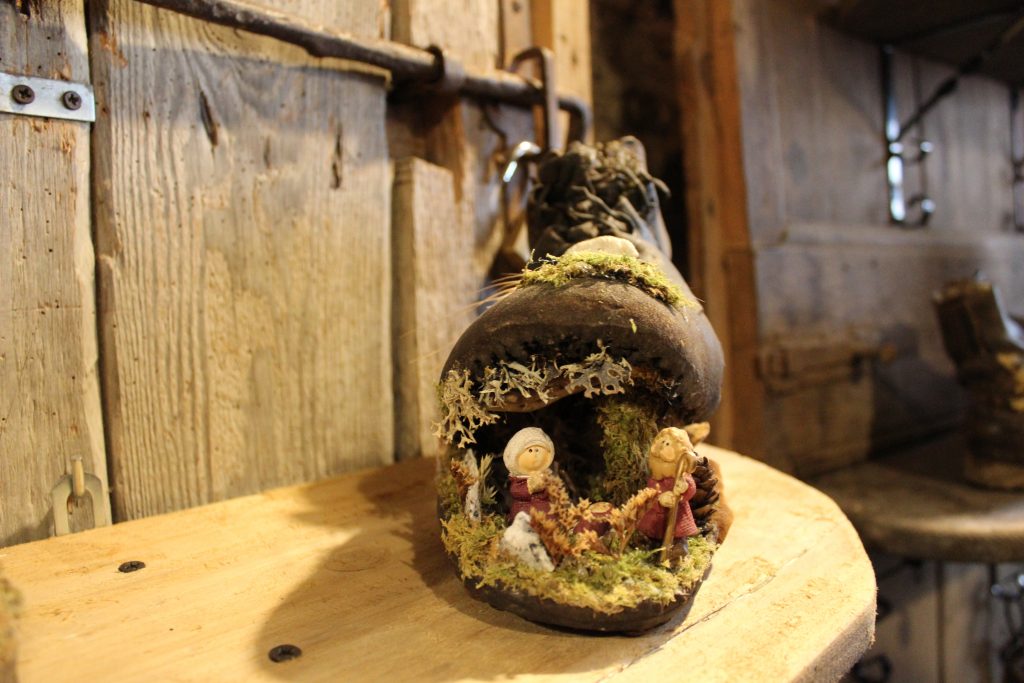 Let's start with a bit of Geography…
We are in the southern part of Trentino region, and more precisely in the Giudicarie Valley and in the Northern area of Garda Lake, exactly halfway between Trento and the Garda Lake.
The village of Rango
Rango, is a small part of the town of Bleggio Superiore, in the nerby of Comano Terme (Trento), famous for its thermal center. Rango is one of the most typical village in Trentino and it has been even nominated as "Borgo più bello d'Italia" (The most beautiful village in Italy) in 2006!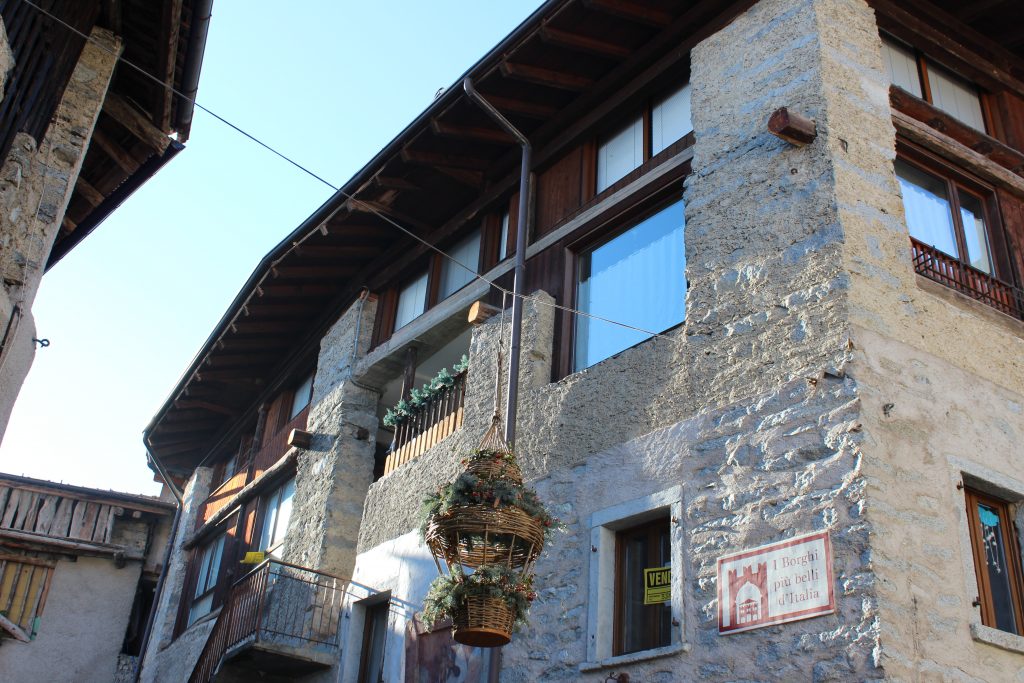 Cobbled streets climbing up on the mountain slope, a handful of stoned-houses, charactezed by the typical vaults and lodges, wooden balconies decorated with flowers and corncobs. This is what you find when you enter in Rango.
Here the time seems to be stopped: it seems to be gone back at the beginning of '900!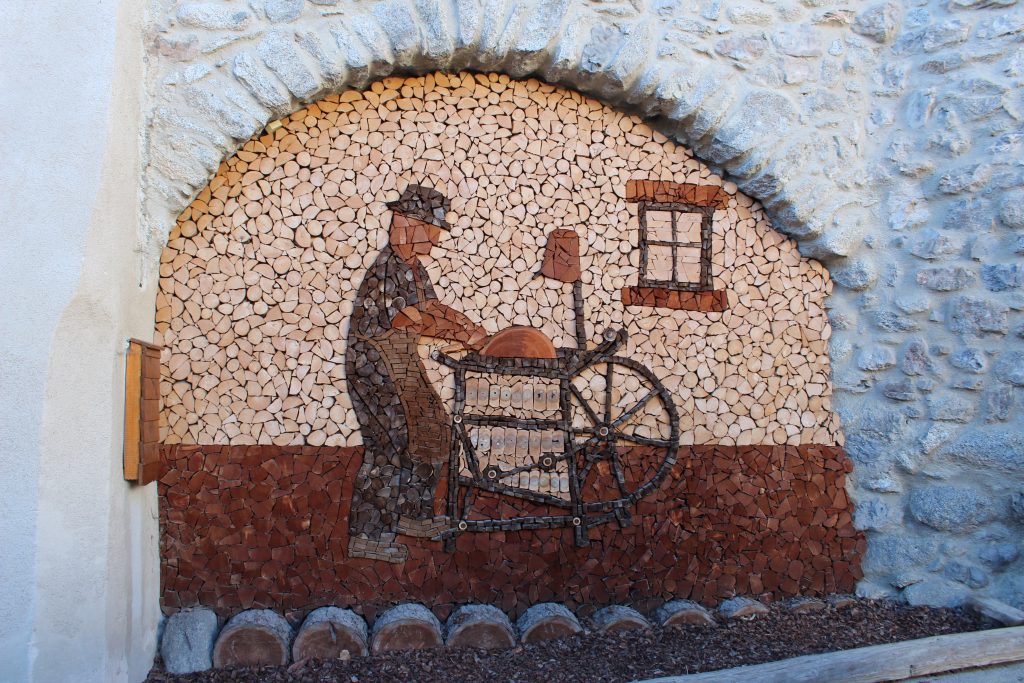 The medieval village of Canale di Tenno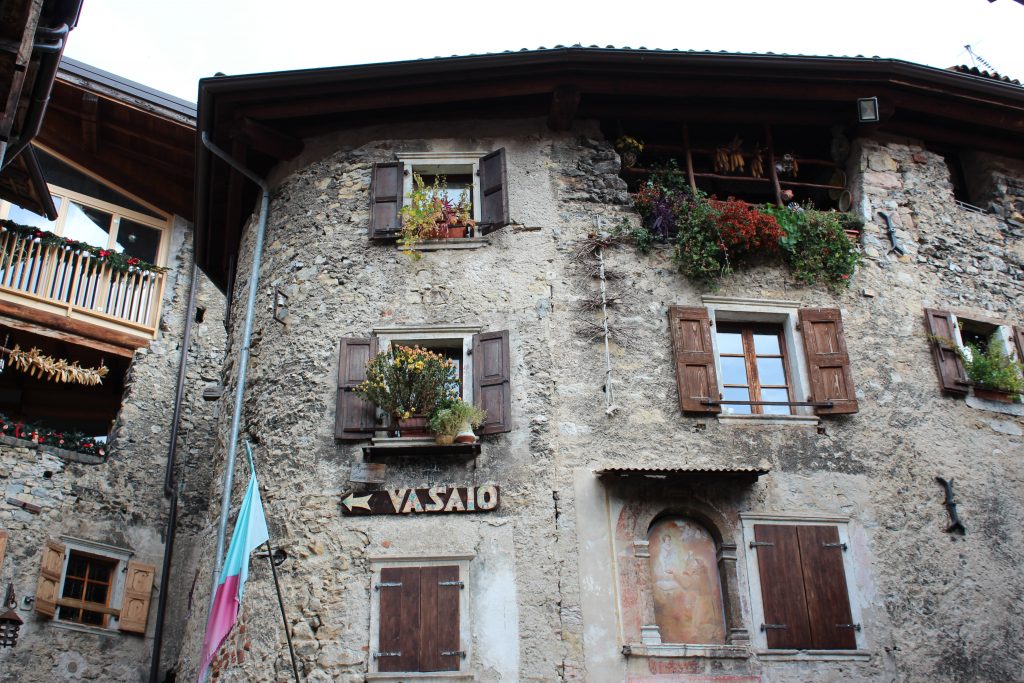 Canale di Tenno is one of the four hamlets that constitute the biggest part of Tenno. Tenno is a small town in the northern part of Garda Lake, right on the road to Giudicarie Valley. Some times ago, Canale di Tenno was nominated as "Borgo più bello d'Italia" as well.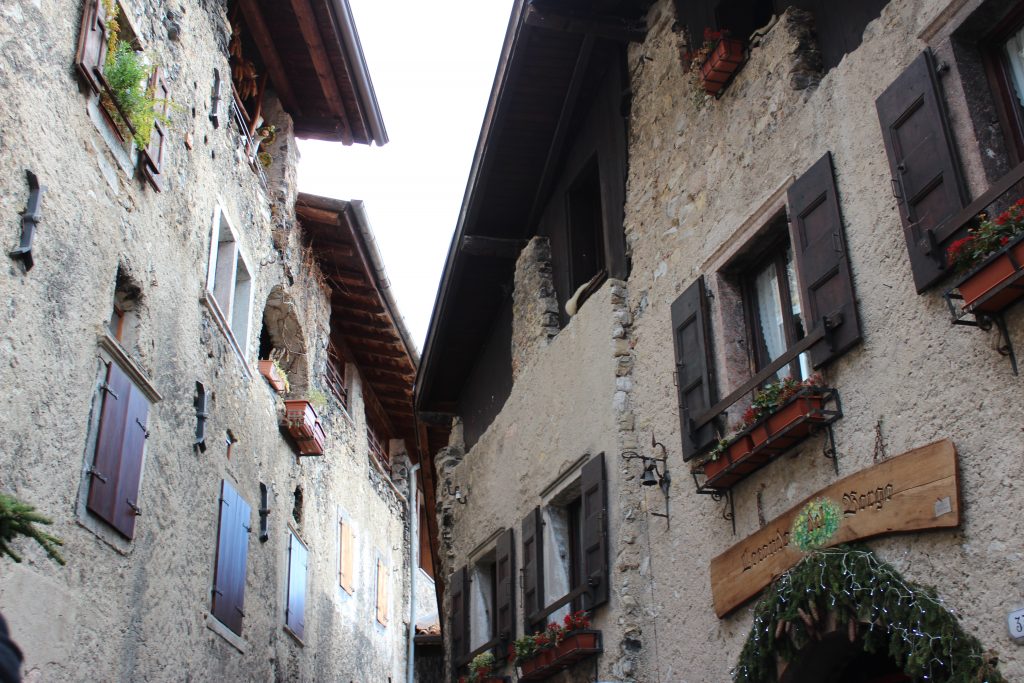 Located on the gentle right sloped above the Garda Lake, Canale di Tenno has maintained its medieval appearance, which dates back to 1200: clobbed paths and covered galleries, which link houses to each others, charachterized by the typical wooden balconies decored by colorful flowers and corncobs, then barns and old stables.
After the Second World War, this village attracted a lot of artists, including the Piedmontese painter Giacomo Vittone, whom the Casa degli Artisti (Artists' House) has been dedicated to. Nowadays, the building is used as an artistic center, which hosts exhibitions, art lessons and concerts, as well as it is a residence for artists. Even today, indeed, a lot of artists from all over the world come to Canale di Tenno, as to be frinedly called as the village of the artists!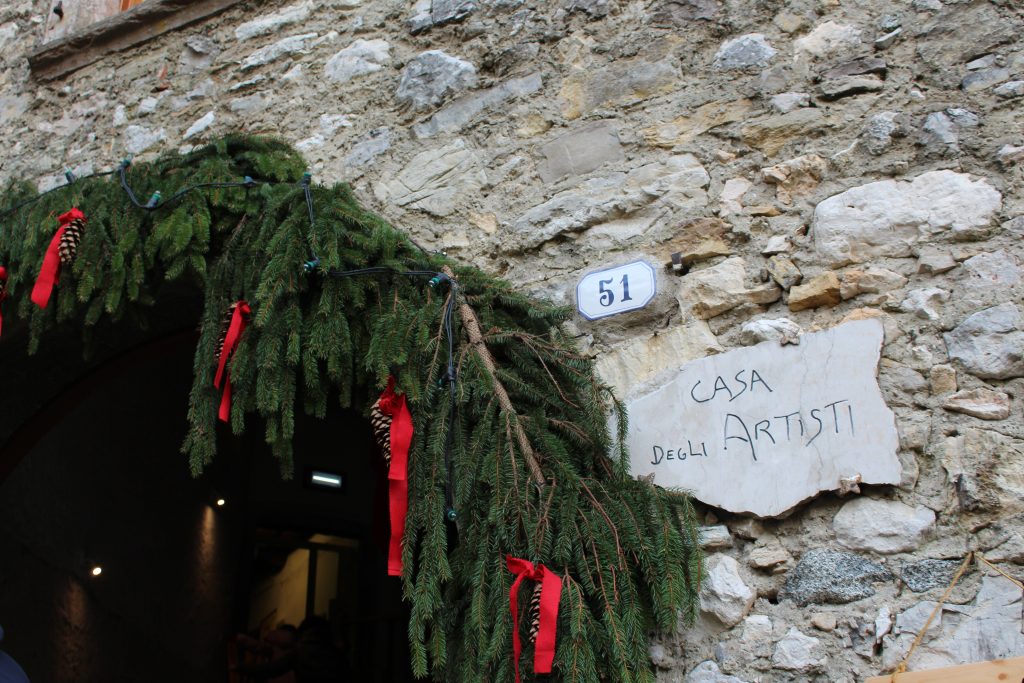 Christmas Markets as they used to be
In both villages, starting from the beginning of December, every weekend, special Christmas markets are held. No wooden houses here, but the courtyards, galleries and old barns open up to the public for a truly original and unusual experience. As soon as you arrive, in both villages, it seems to be back in time. A truly evocative and special atmosphere that captures both adults and children. Especially if, during the visit, it also begins to snow slightly!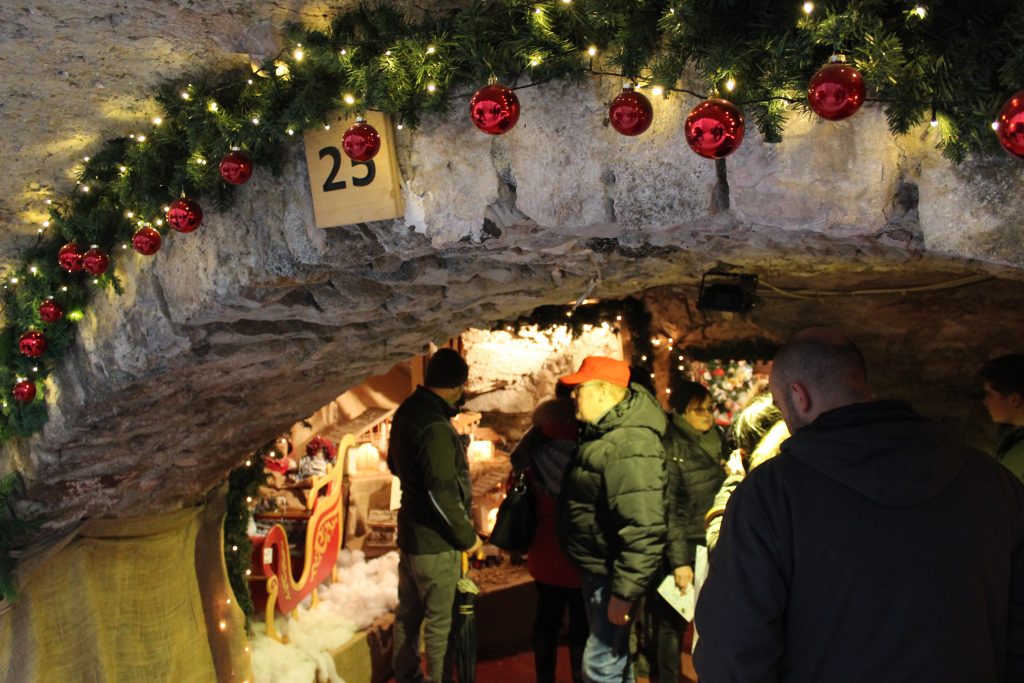 The Christmast Markets in Tenno and Rango are also characterized by exhibitors and stalls. Here, in fact, mainly local products are offered: it ranges from local food (jams, honey, oil, grappa) to Christmas decorations made by local artisans.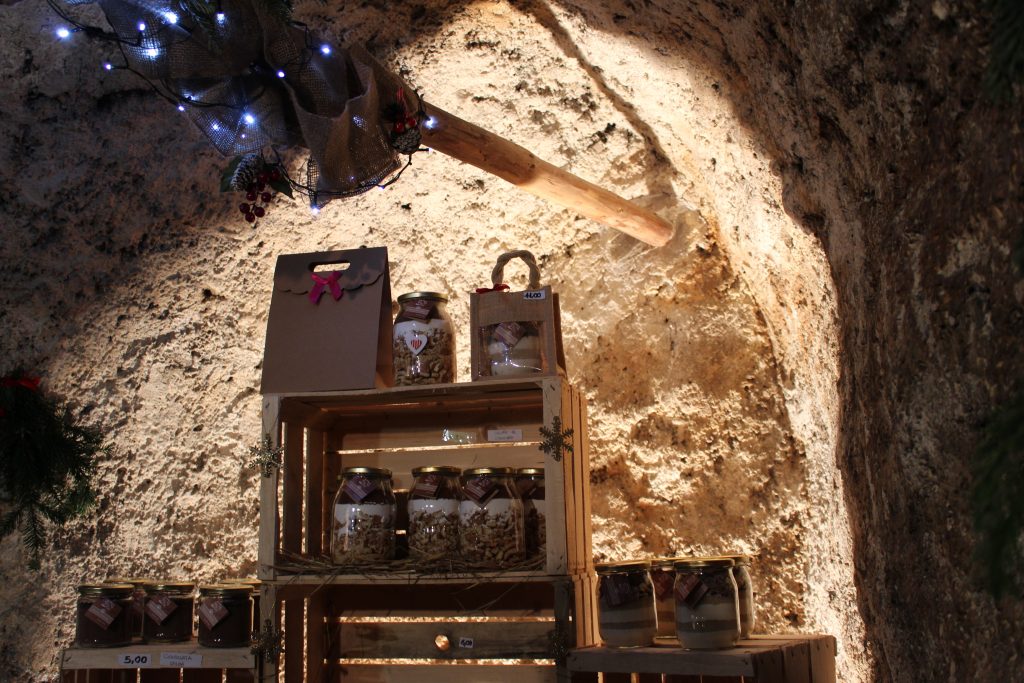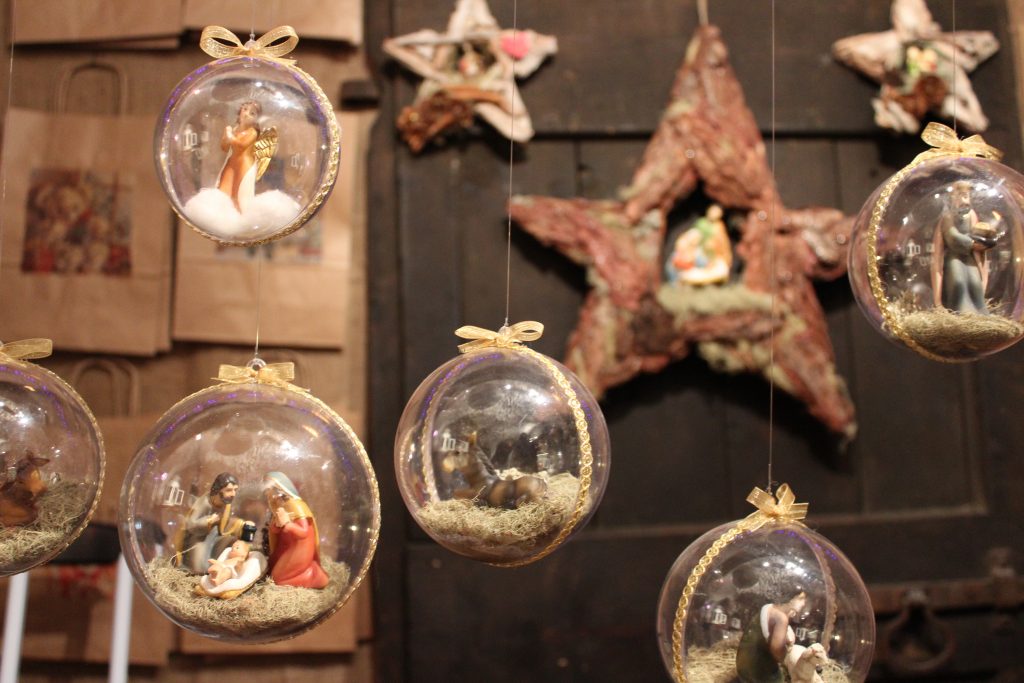 The Christmas Market in Rango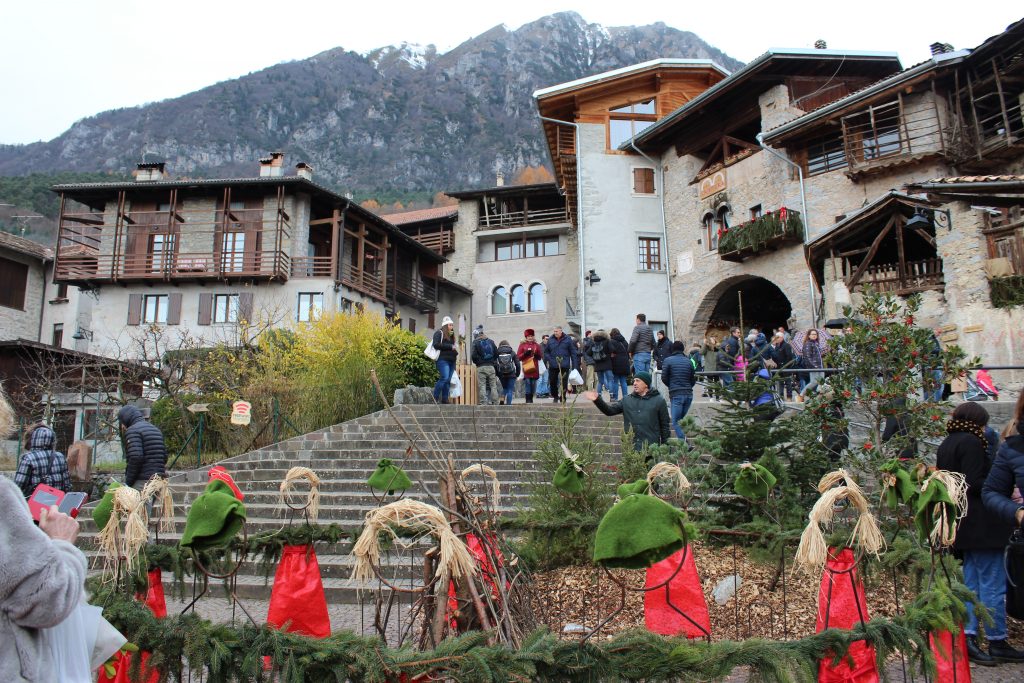 In Rango, the Christmas market is held every weekend (from Friday to Sunday) from mid-November to the end of December 2018, from 9.30 a.m to 6.30 p.m.
In the cellars, lodges, old stables and barns, about 70 exhibitors offer local hand-made products.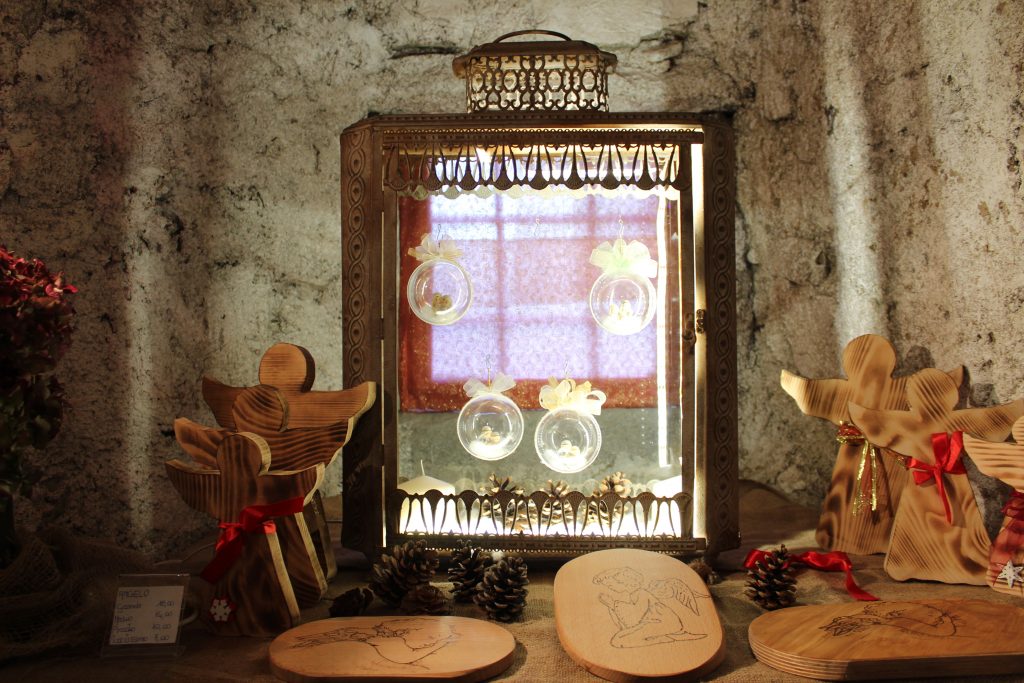 There are also several dining options, where you can taste the typical polenta and the Trentino cheese, orzotto (like Risotto but made with barley) and goulash suppe, accompanied by a glass of wine or, for whom has cold, mulled wine or hot apple juice. And, speaking of Goulash, if you love it, I highly suggest you to try this recipe completed with step-by-step pictures and detailed instructions!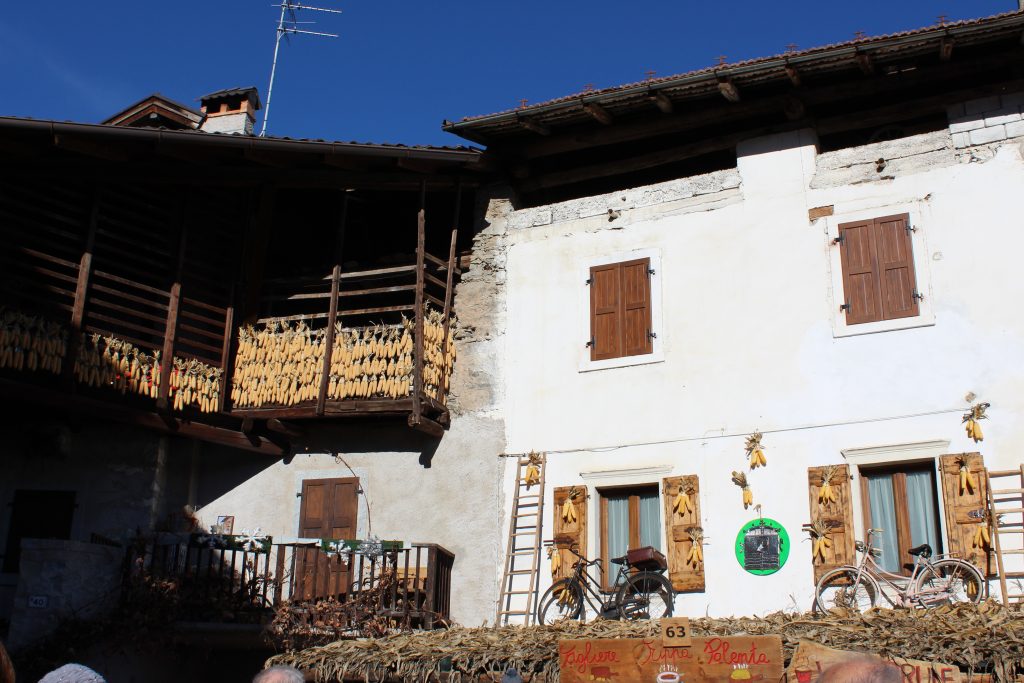 On the website (unfortunately in Italian only) of the market you'll have more details about events host during Christmas time.
I've noticed that in recently, this market is becoming more and more known and, consequently, quite crowded. Therefore, I suggest you to go there early in the morning. Also, if you do not want to park in the fields, there are parking lots just outside the village and convenient shuttle buses (€ 1 round trip) go to the entrance to the market.
The Christmas Market in Canale di Tenno
The market of Canale di Tenno is slightly smaller than the one of Rango, but in my opinion it's still very nice. Perhaps because less known, it is less crowded and, in my opinion, it might be more beautiful than that of Rango. The streets that climb the mountain, the stone houses and the frescoes of the painters, the view of Lake Garda, make the atmosphere even more magical here!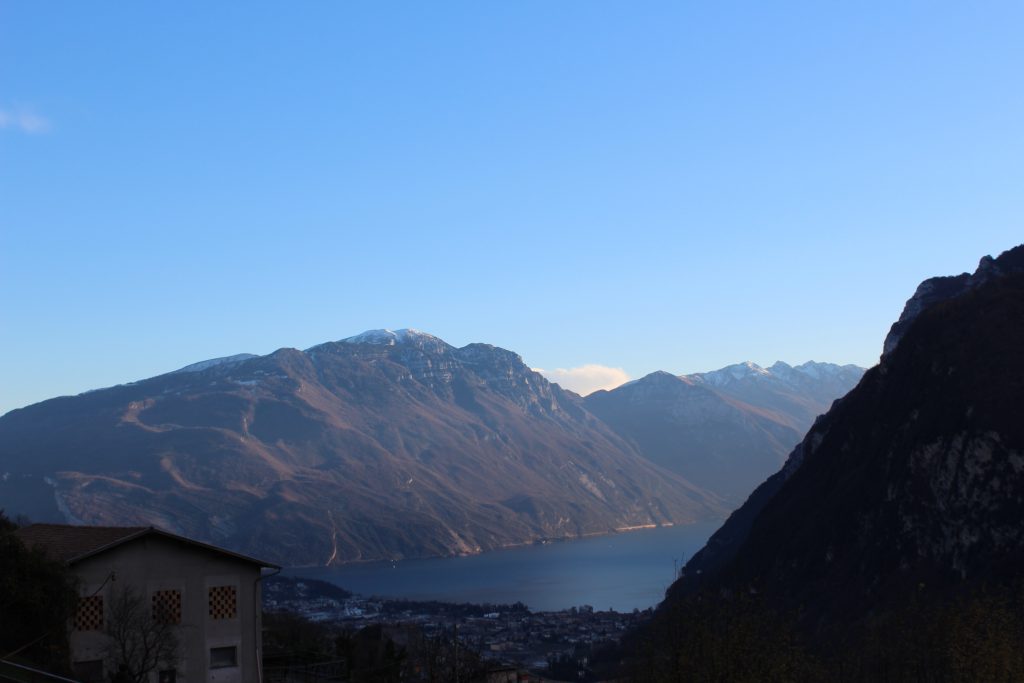 The market in Canale di Tenno is held every weekend (Saturday and Sunday) from November 24th to December 16th 2018 from 9.30am to 6.30pm. On December 24th, on the other hand, the Parade with the Pastors is held and on December 26th the Living Nativity.
As in Rango, the lodges, porches, courtyards, old barns and stalls open up to the public to offer local products and handcrafts.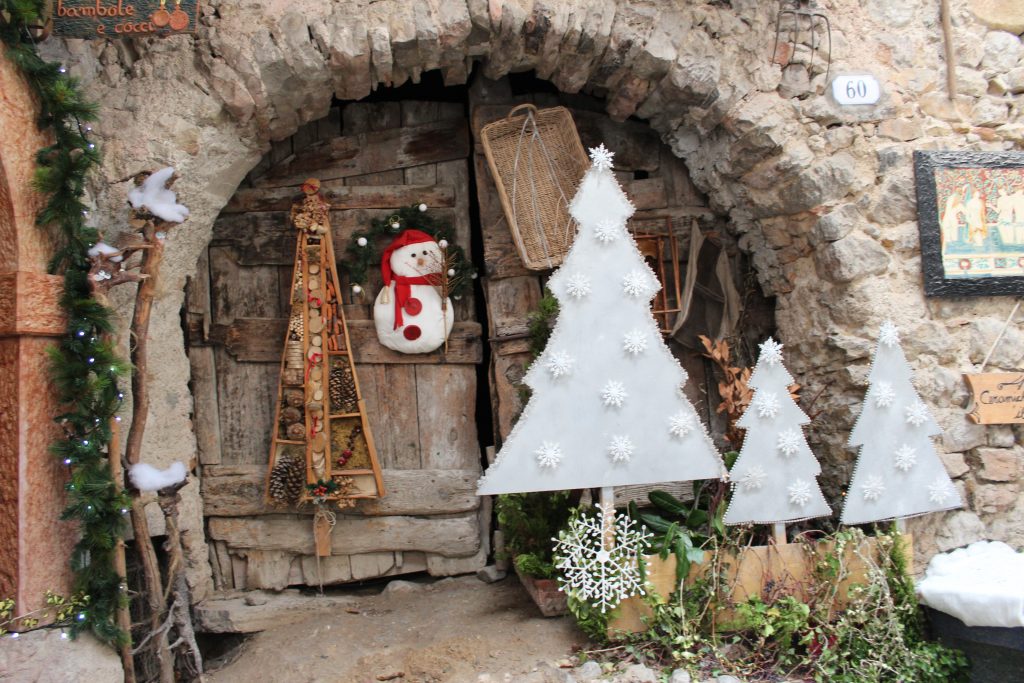 Also in Canale di Tenno, the Trentino culinary tradition is offered with the very typical "carne salada e fasoi" (marinated beef and beans), a dish created in 1500, which I highly recommend to try out if you are in the Northern Garda Lake area.
If you are interested in this dish and you want to try it, I strongly suggest Agritur Calvola, in Ville del Monte, a few steps (in the true sense of the word!) from Canale di Tenno!