(This article is also available in Italian)
Well, we know. Skiing is quite expesive. Especially if you are a family. Skis, boots, ski suit, helmet. And what about the skipass?! How expensive is it? Its price seriously increases if we want to go to the most "popular" ski areas.
But, suppose that you are spending your holidays in the beautiful Trentino-Alto Adige region, surrounded by the magnificent Dolomites. Don't you want to go skiing here?! Are you serious?!
So, here I come! In this post I'd like to recommend you two low-cost but still beautiful ski areas, suitable for every ski level. When I say "every", I do mean "every". Scout's honor.
1. Polsa – San Valentino (TRENTO)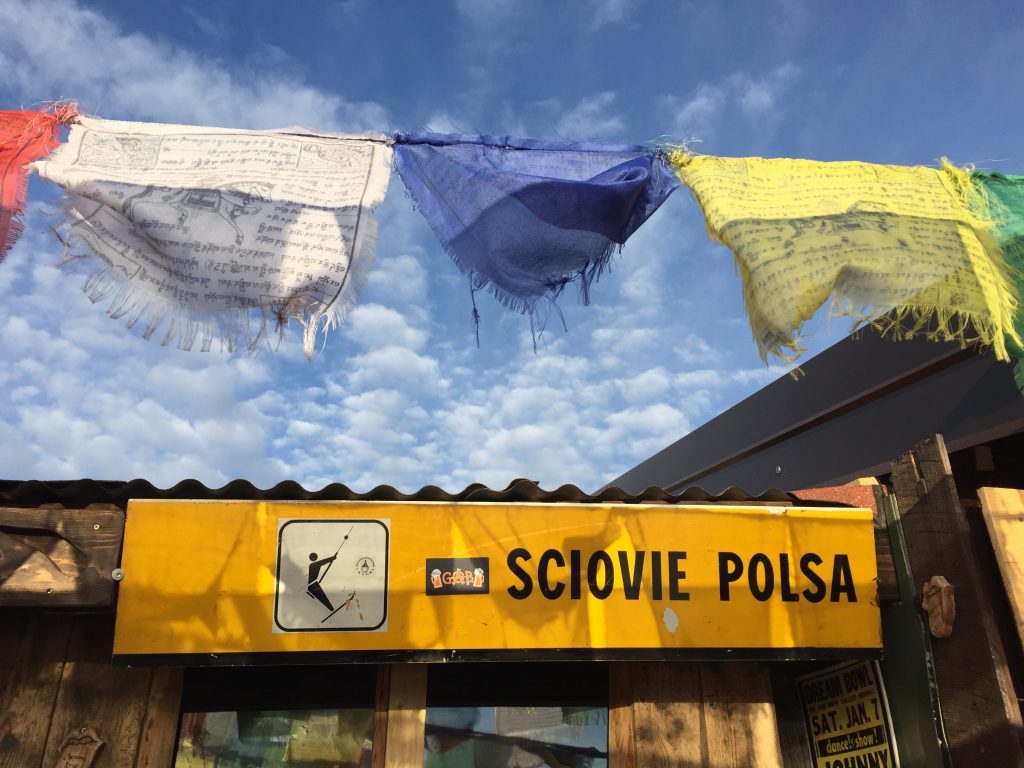 I'm fond of Polsa- San Valentino ski area. This is beacuse, after I moved to Rovereto three years ago, I (finally) decided to learn how to ski. So, my friends and co-workers brought me here, and here I put my first pair of ski on.
Why I recommend you to go skiing to Polsa-San Valentino ski area?
First of all, this ski area is located 25 km far from Rovereto, and so, it's very convinient to be reached also from Veneto (Verona, Vicenza), Emilia-Romagna (Modena) and Lombardia (Brescia, Milano). The closest airport is Verona International Airport, indeed.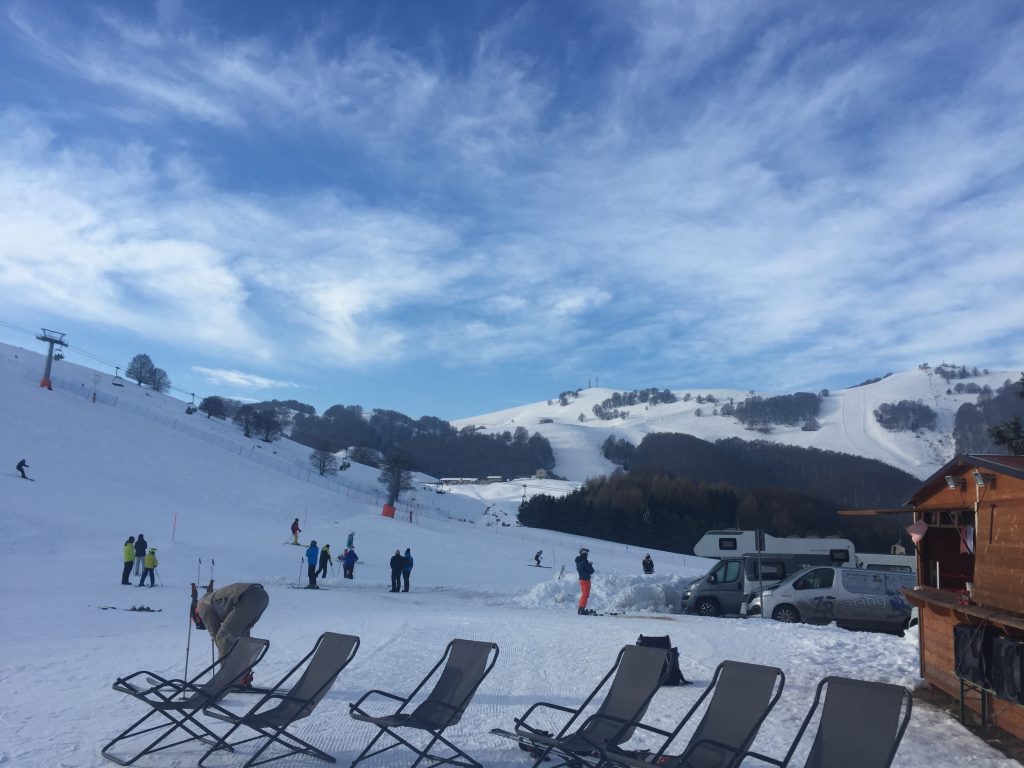 Then, it is located inside the Monte Baldo Natural Park, which is on the mountain chain that separates the Lake Garda from the Adige Valley. It is also the first touristic area you'll find while travelling to Trentino coming from the south. The area offers some activities during summer, as well: the Monte Baldo Natural Park is also known as the "Garden of Italy", because of some herbs and flowers that grow only here.
Finally, the view. From the ski slopes you'll have a stunning view on the Adige Valley, Mount Altissimo and the Lake Garda.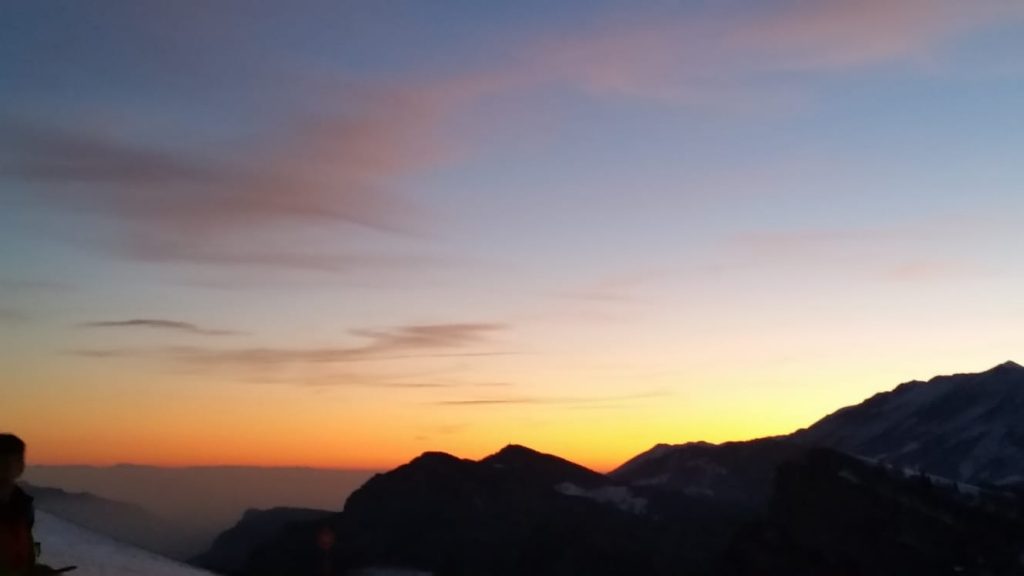 What's included in the skipass? How are the slopes?
Skipasses include about 26 km of ski slopes, as well as the ski lifts located in the Polsa and San Valentino areas. The chair lift connecting Polsa and San Valentino is obviously included.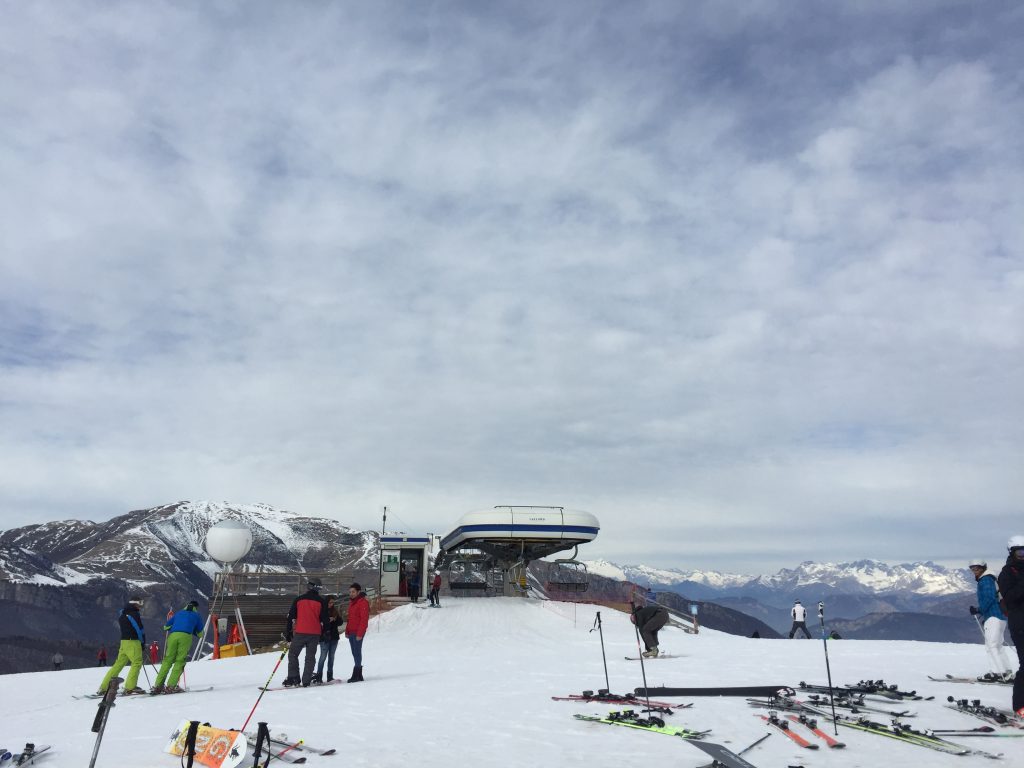 The slopes aren't too much long and steep, even if you'll have different levels of difficulty (blue – beginner-, red – intermediate- and black – advanced). Therefore, they are suitable for families with kids or for beginners. Also, if you are learning how to ski or snowboard, the instructors are great and can speak English! Otherwise, do you want to try something different? At the Monte Baldo Ski School, you can also learn Telemark skiing (Telemark instructors can speak English)!
Moreover, you can ski skins to ascend the slopes! Be careful not to bother other skiers skiing on the ski slopes (What the hell this sentence is?!)!
As this area is quite small and lesser-known, it isn't too much packed and you can ski all the slopes with no problem. There is just one con, though. As it is located near the Lake Garda and at 1500 meters height, the ski season starts late and ends quite early. So, I suggest to check the website out before come here.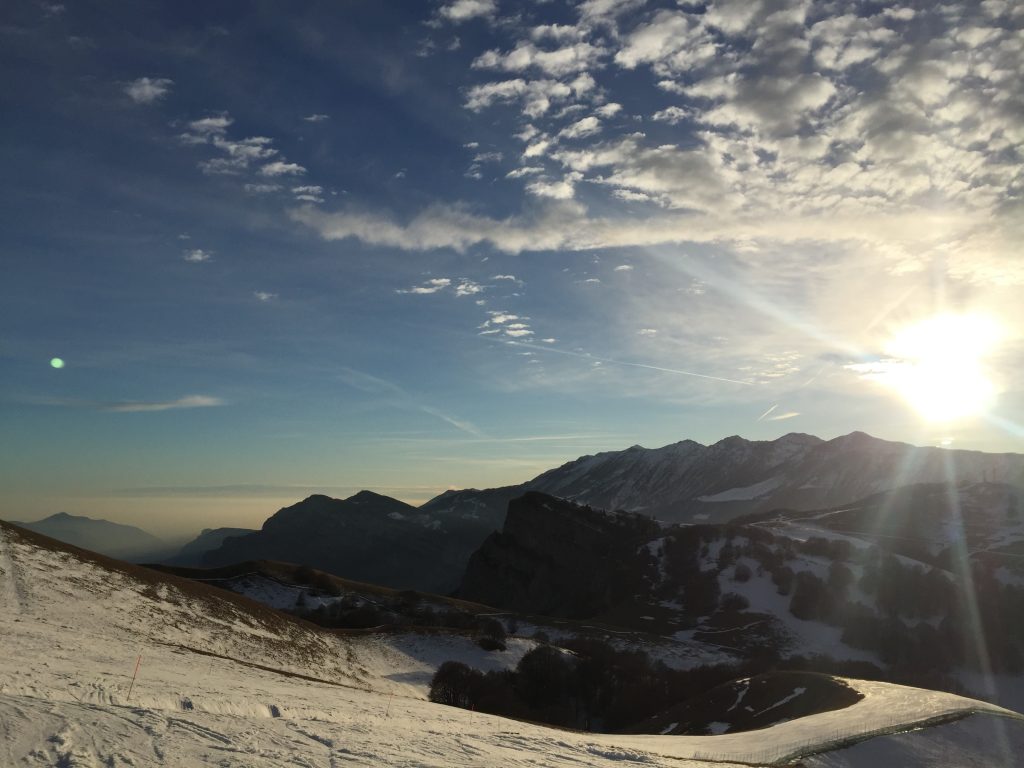 Prices
The daily skipass comes 29€ during low season and 35€ during high season (price/adult).
Plus, from this winter season (2018/2019), on Thursdays and on Saturdays, you can also ski or snowboard under the stars (10€), from 8.30 p.m. to 10.30 p.m.
For further info, I recommend you to check the price list out.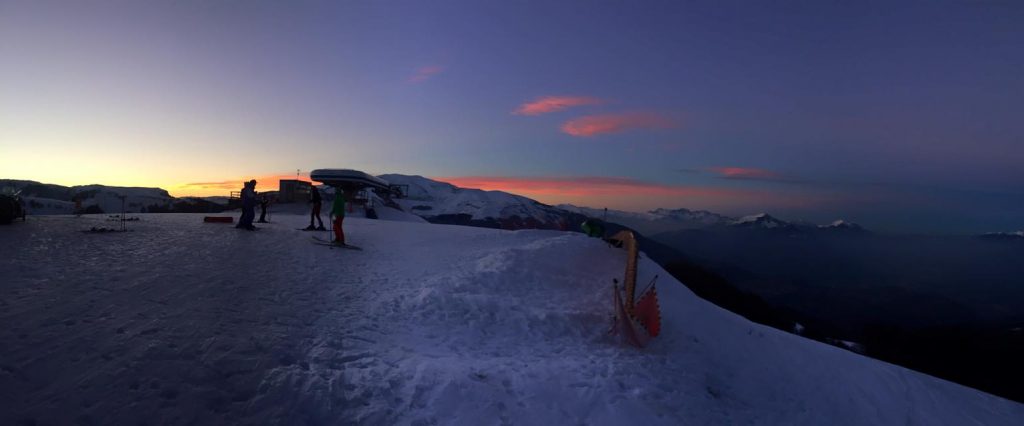 How to reach the ski area
By car, you should take the "Rovereto Sud" exit on A22 highway. Then, go ahead on the SS240 state road to Mori and then take the SP3 (Strada Provinciale del Monte Baldo) provincial road. Always, follow the road sign heading for Brentonico and Polsa.
Parcking is free of charge.
2. Reinswald – Sarentino (BOLZANO)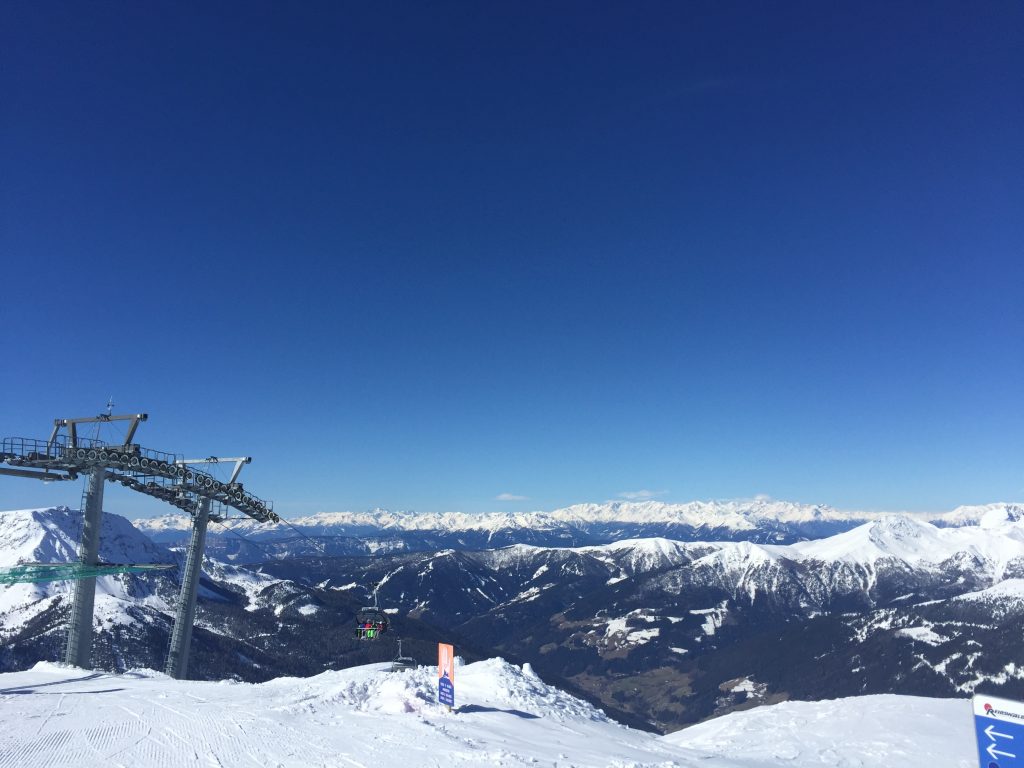 Sarentino has been a pleasant surprise for me. I visited this ski area last year (2018) and I liked it a lot. It isn't too far from Bolzano and, although it's quite small, it is a beautiful ski area suitable for intermediate skiers.
Why I recommend you to go skiing to Reinswald ski area?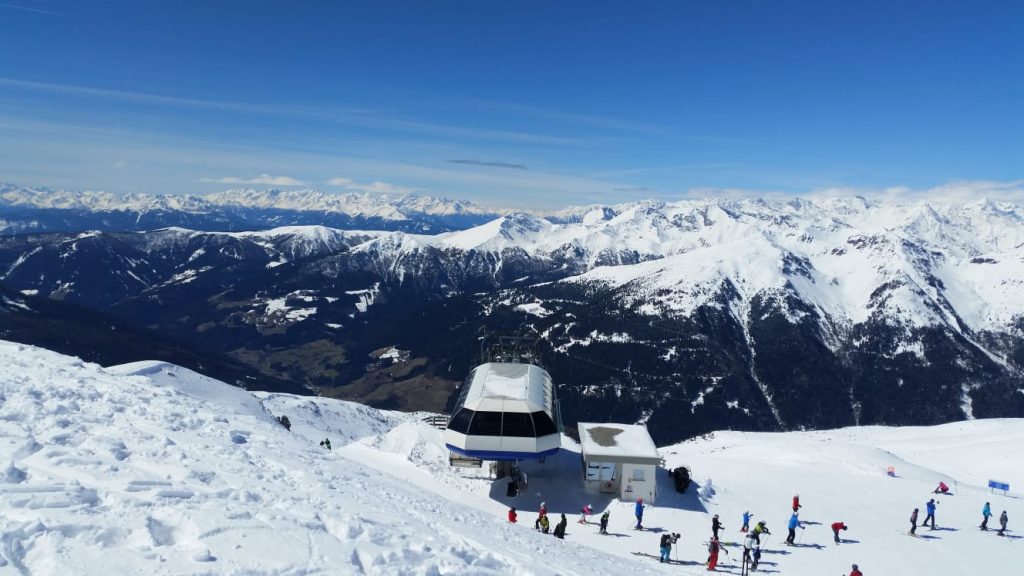 I'm not a good skier, actually, and one of the most annoying thing to me is to be forced to ski narrow slopes and even full of people. However, in Sarentino I fortunately found wide ski slopes and people wasn't too much (maybe beacuse this ski area is not so famous?). Also, I noticed that the users of this place are mostly locals (south-tyrolers) or Germans. There waren't so much Italians.
Then, here you can ski in a stunning natural theatre: having reached the top of the slopes with a chair lift, you can enjoy a 360° breathtaking panorama on the Zillertal Alps, the Dolomites and also on the glacier of the Geislergruppe.
Low-cost skipass for top slopes
Almost 20km of ski slopes, connected by chair lifts, ski lifts and gondolas composed the Reinswald ski area. The slopes are mosly reds (intermediate), but you'll also havebleus (beginner) and a couple of blacks, for advanced skiers (which anyone can do, because, well, I could do them and I'm still alive). Among the black slopes, there is the Jochpiste with an incline of up to 58%!
Also, on February 2019, the European Cup of Ski was held here, on the Pichlberg-Plankenhorn, 3,4km long slope and with a difference in height of 820 meters.
And, if you are not a ski or snowboard lover, don't worry! In Reinswald, you can go sladding on one of the longest slopes throughout South Tyrol! During the weekends, it's also open at night!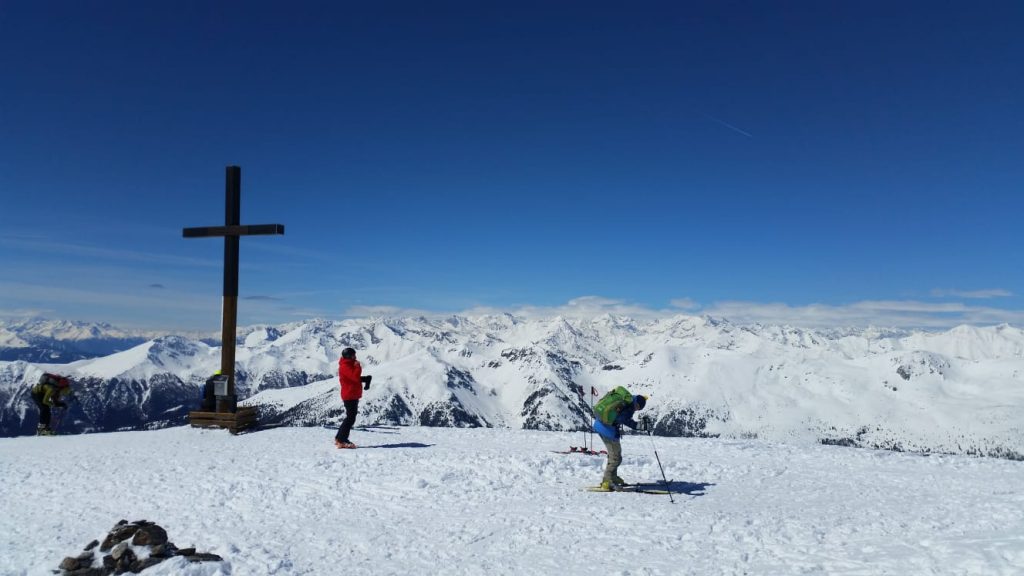 Prices
Skipasses are quite cheap, compared to other ski areas' nearby. The daily pass comes 37€ for adults and 25€ for juniors, with no difference of price between low-high seasons.
The night pass, then, comes 20€ for adults and 14.50€ for juniors, and the lifts are opened from 7 p.m. to 9.30 p.m.
For further information, I suggest to check the price list out.
How to reach Reinswald ski area
Take the "Bolzano Sud" exit on the A22 highway and go ahead on the SS508 until Sarentino. Then follow the road signs heading for Reinswald ski lifts.
---
So, don't you want to go skiing?